Burgundy 2022 Vintage Report
 "To quote Old Blue Eyes, two-thousand twenty-two was a "very good year". A top vintage. A 1985 Burgundy or a 1982 Bordeaux"  Neal Martin
After last year's historically low yields , all can breathe a sigh of relief , the Burgundy 2022 vintage is excellent in both quality and quantity with very generous yields. One of the great Burgundy vintages!
"With beautiful balance, perfect health and wonderful colour extraction, it would be unreasonable to ask for more. " BIVB
The Growing Season
2022 was the hottest, the driest, and the sunniest year since 1900, with less rain than normal from January until almost the end of June. February and March were warm with temperatures plunging in April and a few monor frost concerns. However, after the chilly April, temperatures remained above normal until the end of the harvest. The vintage was saved by heavy rainfalls in June. The weather in July then returned to being hot, sunny and dry, until mid August when a series of somewhat more restrained, but beneficial rains relieved the dry conditions, perfectly plumping the grapes just before harvest.  
 The growing season resulted in an abundant crop of ripe very healthy, supple grapes, with no drought stress or sunburn and happily without the excess alcohol that has been experienced in some recent vintages.
Harvest
Picking for the Chardonnay vines on the Côte de Beaune started from 20 August, with the rest of the region following on behind.  The last grapes were gathered on the Côte de Nuits, the Hautes Côtes, and in the Chablis region during the third week in September, which was an unusually  slow harvest due to differing ripening times and also enormous care taken ty the growers and winemakers.
The grapes were in excellent health resulting in a great year for both reds and whites. Both Pinot Noir and Chardonnay exhibit highly aromatic profiles, with good balance between acidity and alcohol levels. The reds are juicy and fresh, with a framework of fine tannins; while the whites are layered with dry extract and pleasing bitterness on the finish, adding to their freshness. Both colours, most importantly, speak clearly of their terroir and both should age very well.
Red Burgundy
2022 is an extraordinarily good vintage. The wines generally are generally deep in colour, with a ripe, lush, forward red and black fruit characters with fresh fruit and subtle floral flavours. Alcohol levels are moderate, and acidity is balanced. Generally medium to full in body, with firm but supple tannins that support the wine without astringency or bitterness. All the boxes ticked for exceptional wines that should be approachable fairly young, but the best should age nicely over the mid-to long-term.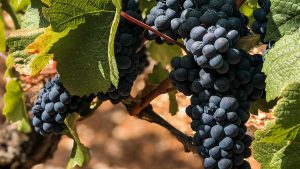 White Burgundy
Great whites wines – rounded, smooth, and complex. They are rich, very expressive,  generous and lush with fruity aromas of ripe apple and pear. In the mouth, notes of fresh fruit with beautiful balance preserve the freshness.  Slightly lower acidity levels mean the wines will be approachable young, but there should be enough structure to age beautifully in the mid-term.